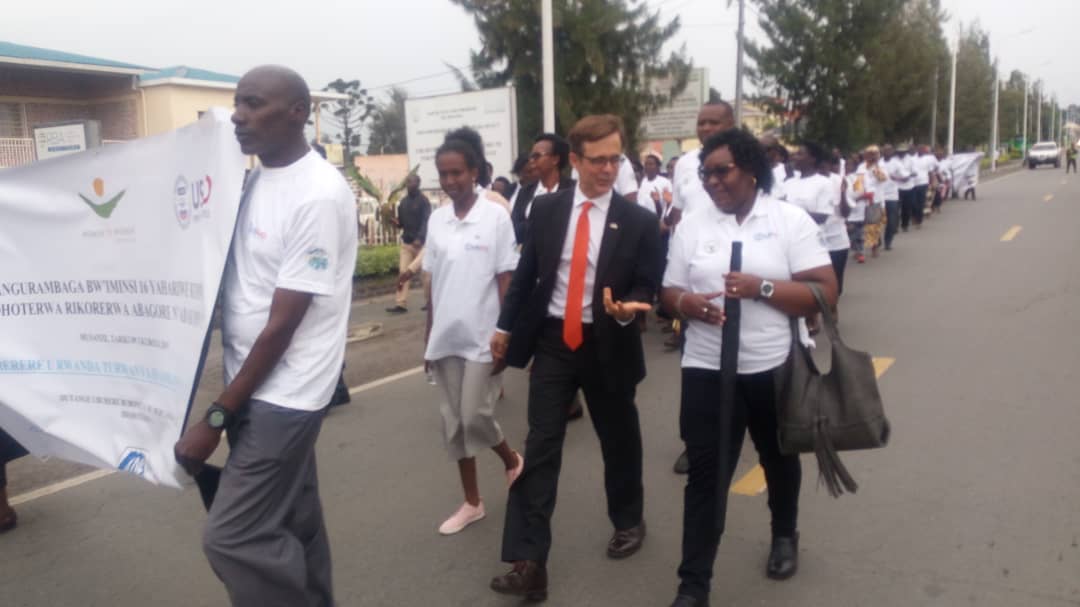 Community campaign to speak out against SGBV
The purpose of the campaign was to raise awareness of Musanze community on current situation of GBV, existing prevention and response to GBV, engage parents on child rights, their responsibilities in child education and care (teen pregnancy prevention) and awareness existing local and international legal framework to address SGBV.
Campaign held at UBWOROHERANE Stadium on 09th December 2019 where 1247 people  attended including our 100 volunteers from four Sectors of interventions and different officials were participated among them there are: USA Ambassador, PS Minister of MIGEPROF, Country Director of WFWI, Mayor of Musanze district and ADEPE's National Coordinator.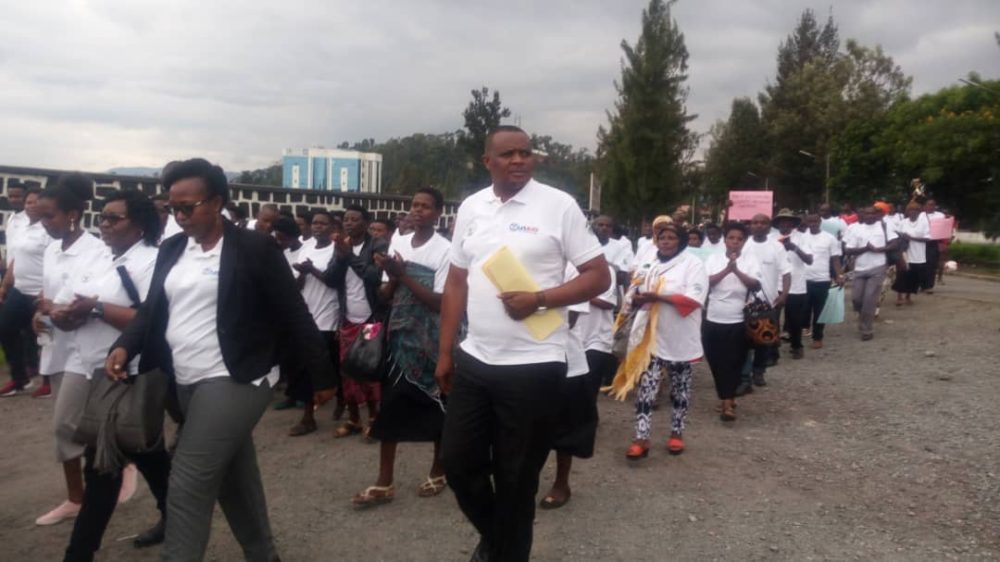 WALK AGAINST SGBV IN CAMPAIGN DURING SIXTEEN DAYS OF ACTIVISM IN MUSANZE DISTRICT
Results from the campaign were the following:
Increased awareness of the targeted communities on current situation of GBV in Rwanda child defilement;
Raised awareness on existing services for responses to GBV (Isange One Stop Centres, RIB, MAJ, RPPA…)
Increased parents' knowledge on their responsibilities to protect their children against SGBV and break silence for justice and response to SGBV.
Increased opinion leaders' engagement into community dialogues on issues related to GBV including prevention and socio-economic reintegration of GBV victims and support to teen mothers.